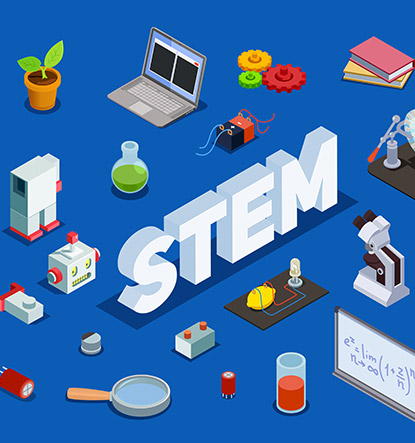 JumpBall Eduventures Pvt. Ltd.
iRobokid is an organisation specialising in STEM education, aiming to provide the latest in STEM education. iRobokid team comprises of over 25 trained instructors & educators with a mix of experience of teaching and background education of engineering.
iRobokid has education collaborations with partners in USA, Germany & China enabling to offer the latest in STEM education across the world. iRobokid currently offers 6 different programs for age group 6 – 14 years and plans to add 1 new program every year.
STEM is curriculum based on the idea of educating students in four specific disciplines – science, technology, engineering and mathematics – in an itegrated, interdisciplinary approach to learning that provides hands-on and relevant learning experiences for students.
This is a paradigm shift from the earlier theory based education which our system provides and our students are used to.
Getting an early exposure to emerging technologies & pedagogy like Coding, Electronics, Robotics, Ardunio, Python, AI etc have proven to enhance the understanding of STEM and also deepen the interest and awareness towards a more skill based education.
Your own asset light STEM Lab
Full stack Innovation Lab
( School Stem & Coding Lab Solutions )
FLITE is a platform / software as a service for schools. FLITE or (Future Learning in Technology Education) gives a one stop solution & plug and play model for any school to adapt to teach programs like Coding / App Building / HTML / Robotics etc to their students.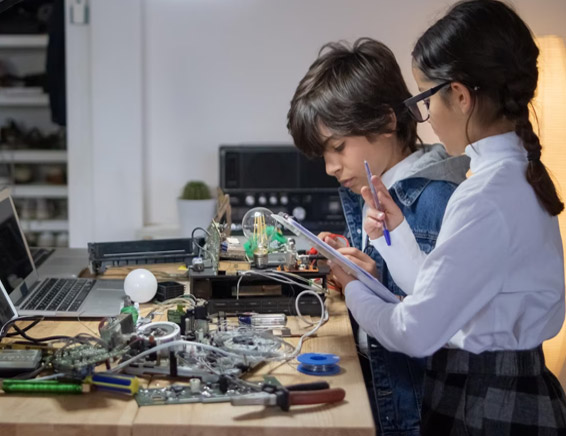 HTML & CSS

JAVA

PYTHON

Electrics & Electronics

Contact Us
School :
+91-022-25115533

Teacher :
+91-022-25115533